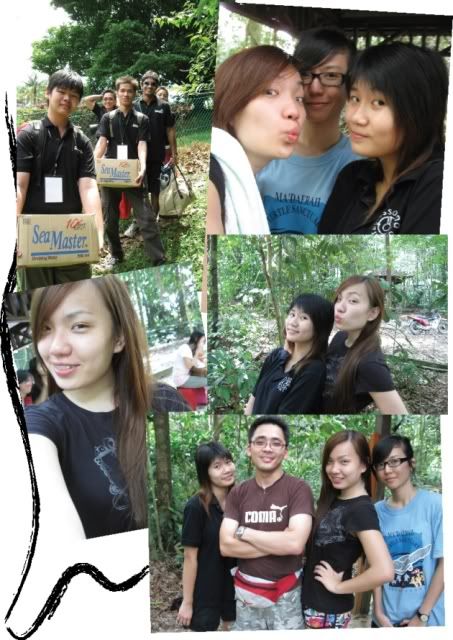 sara, lee tien and moi.
Its been so long since i last carry my bag pack!
and finally i have a chance to actually dump all my stuff in the bag, and exclude my make up pouch, my hair dryer, dotdotdot. hahahah . I miss camping alot, I really do :S
im surprised that i actually can deal with it. *smiles
and YAY,
have you ever been *place in the jungle alone for an hour?
have you ever set up a camping tent?
bath naked with the girls in the toilet?
seeing stars at night in the jungle?
Bamboo Rafting? Flying Fox? Ive done it! :)

HAHAHHAHA! till then