ah hah! im back.
errrr, just a short post again.
im tired la and ive got no mood to blog.
but ive edited tons of pics and uploaded in photobucket.
so hopefully if im not lazy tmr, ill post it up.
and upadate you guys what ive done for the passed few days.

it was coool ;)

ey, im happy.
ure still the same. Rrrrrrrrrrrrrrr.
+_+
gods know what.

lastly,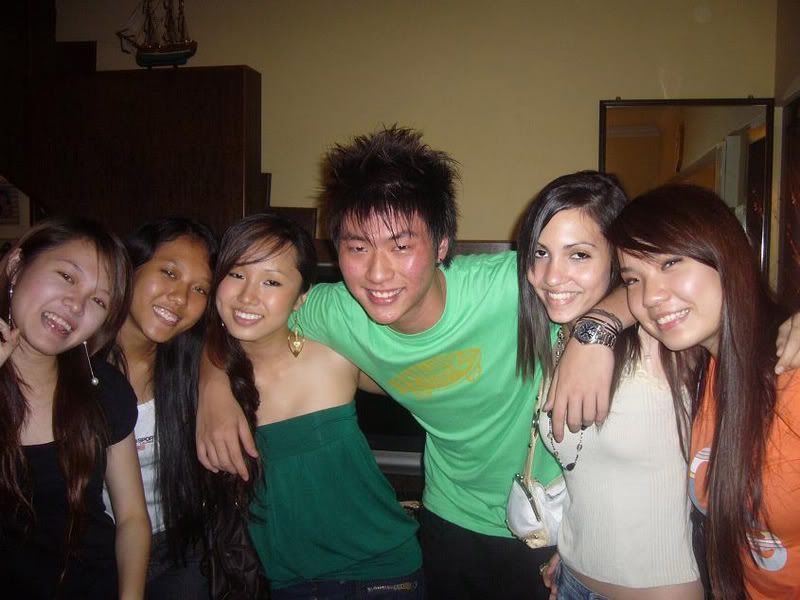 Dixon wong kit seng, one of my bestie.
we both same class during form 5 in srisedaya.
we damn close to each other. seriously.
As in you know the school suck, its like thank god i got dixon around.
if not ill be like hell, and im gonna screw my spm
ppl there are like so weird.
lifelesss la in that schoool. urgh!
well, he's the coolest person ive ever met.
and he turned 18 on oct 12/friday. ;)
i went over to his house for his birthday party.
he k.o-ed that night. hahahah.
not forgetting, he wrote me a msg the next day.
Dear natalie the girl that i love the most, my very own nipple string. thanks for coming and thank you so much for the jumper,
i love it....... ;D
part of the msg.
YEAH, he call me nipple string, and i call him diggie.
awww,DIGGIE!
you know what, i love you too. ;)
glad that you like the presssie.
till next time, xx.